Come along to one of our social groups to chat in a chilled-out, LGBT+ friendly environment. We have a cafe on the premises, so come along, grab a coffee and a snack, and meet someone new.
When are the socials?

We run two socials. One is the mixed social, which is open to all members of the LGBT community, as well as their friends and family. The other is the trans social, which is for any self-identifying trans people and their friends and families.

​

Mixed Social: Saturdays, 10.30am - 1pmTrans Social: First Saturday of each month, 2pm - 5pmHow do I attend a social?

Just drop in at your convenience during opening hours.

Do you sell hot food at your cafe?

​Yes we offer cooked breakfasts twice a month on a Saturday morning from 10:30 until 13:00, please see the menu opposite to see what tasty treats are available!

The upcoming dates for Breakfasts are:

10th November 2018

24th November 2018

8th December 2018
Powered by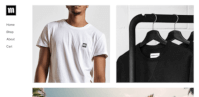 Create your own unique website with customizable templates.